CULTURAL EXCHANGE PROGRAMS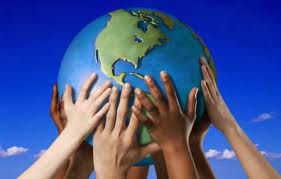 Our mission is to foster a better understanding of the US abroad and to bring the world closer to local communities in the US. One way to accomplish our mission is to facilitate the interaction of cultural exchange between children and teens from all over the world and our local communities.
USAI provides fellowships to attend Day Camp for free to those families that choose to participate in our Cultural Exchange Program and host an international student for 3 or 4 weeks in the summer time. International students attend Day Camp with their American siblings and thereby learn about each others' cultures.
Why do families participate in our Cultural Exchange Program?
It's a great cross-cultural experience to help your family gain a deeper understanding of other cultures while having fun at your local day camp.
Children like to have a new housemate and the experience may result in unique friendships that last a lifetime.
Hosting international students can be mentioned in resumes and college applications to demonstrate intercultural experience.
Host families' responsibilities are to treat students like members of their families and include them in daily chores and family activities so they can both get to know our American way of life and improve their English. In return, families have the opportunity to learn about another country, language, food, habits and culture.
If you would like to find out more about the USAI Cultural Exchange Fellowships, please contact USAI at 845-688-2434 or email info@usaimmersion.org.