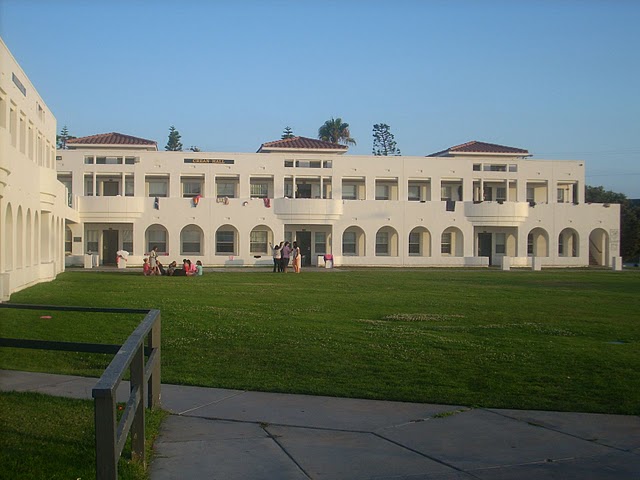 Objectives:
Improve the level of English with classes in theory and practice
Reinforce English communication through activities with American students
Learn surf, body boarding and other sports
Get to know the area of San Diego and Baja California
Who: Students between 10 and 17 years old of age
When: Three or four weeks in July
Where: Private School in San Diego, California
Lodging: On-campus housing with American students the same age
Program Description:

The USAI San Diego Program lies in a beautiful waterfront school campus in San Diego. This program is open to international students who are looking for a full language and cultural immersion with both international and American kids their same age.
The school offers many fantastic facilities including: seven residential buildings, outdoor swimming pool, tennis courts, beach front recreation center, athletic fields, beach access, computer lab, library, campus store, health center, weight room, gymnasium, dining hall and direct access to the beach. There is security and medical staff twenty four hours a day on campus.
Full Immersion Guaranteed: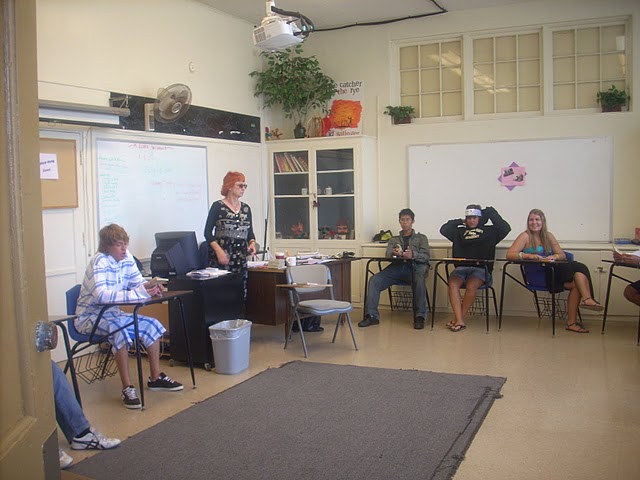 This program has been designed to ensure total language and cultural immersion in English. International students taking English as a Second Language and Surf classes reside with American students taking summer courses and share bedrooms. Both international and American teens participate in recreational activities together in the afternoons (arts and crafts, water and land sports, martial arts, music classes, gymnastics, etc.).
The late afternoons and evenings are reserved for Cabin Time with international and American roommates, Camp Fires, BBQ's by the beach, Talent Shows, Music, Dance, Community Service Projects, and Study Time (if required for ESL class). Every weekend, international and American students visit tourist attractions and popular places that include: Sea World, Six Flags, Padres Baseball Games, Universal Studios, and Paintball. They enjoy dances, parties, movies and much more. International and American kids live together in the school dorms in double or triple capacity, always mixing Americans with international students in the same rooms. Each participant is responsible for the condition of their room. Boys and girls are housed in separate dormitories each supervised by dedicated staff, always available for assistance and guidance.
A Day in San Diego…
7:00 am — Wake-up Call
7:00-7:45 am – Breakfast
8:00- 10:00 am – English as a Second Language (ESL) instruction
10:00-11:30 am – Surf/Body Boarding instruction or ESL instruction
12:30-13:30 pm – Lunch
1:30-4:00 pm – Recreational options to choose from 4 stations:
Team Sports (soccer, lacrosse, basketball, softball, etc.)
Arts and Crafts (drawing, painting, ceramics, jewelry, crafts, etc.)
Performing Arts (guitar lessons, dance, drama, Beach Jam music)
Surfing and/or body boarding
4:00-5:30 pm – Cabin Time
5:30-6:30 pm – Free Time (Recreation Hall for group activities and Beach Open)
4:00-5:30 pm – Cabin Time
5:30-6:30 pm – Dinner
6:30-7:30 pm – Free Time (Recreation Hall for group activities and Beach Open)
7:30-9:30 pm – Evening Activities (Camp Fires, Music, Dances, Community Service Projects)
9:30-10:00 pm – Prepare for Lights Out
10:00 – Lights Out!