HIGH SCHOOL IMMERSION PROGRAM IN INDIA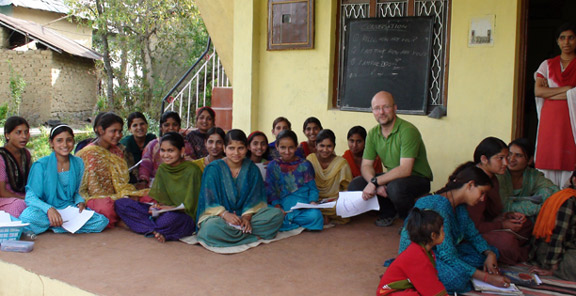 This innovative Leadership educational program combines sightseeing in New Delhi and Agra with cultural awareness and international relations training for two weeks in Jaipur and community service in the Himalayas.
The program starts with a day in New Delhi to see all the important parts of the city and experience the special essence of the old city, its colorful and narrow streets and markets. The next day students head towards Jaipur visiting the Taj Mahal and Agra on the way and arrive in the pink city on Sunday to meet all their host families.  Each family has children of the same age who attend the same private English High School. Students will stay for two weeks in this beautiful city where they matriculate for several days in the morning in the regular school curriculum with classes in science, economics as well as sports, music, theatre and dance, followed by a seminar specific to the backbone of our leadership program, where all the students compare experiences in the eastern and western world.  The day continues with many other interesting activities including an initiation in Hindi, yoga sessions and visits to places of interest in Jaipur and its environs, while spending the other days and afternoons in specific seminars about India.  The private school in Jaipur offers a pool, tennis and basketball courts, and a big auditorium for music, dance and theater.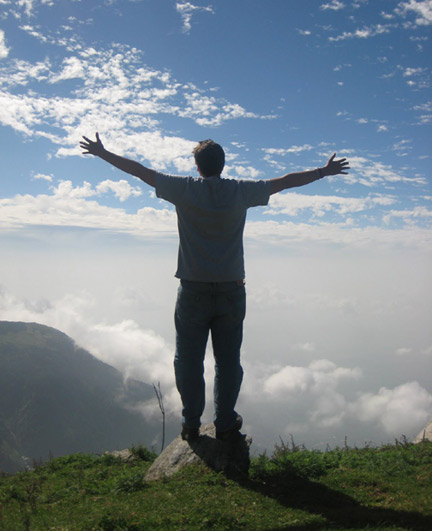 At the end of the two weeks, American students transfer to a volunteer camp in the Himalayas, where they are joined by other volunteers from all over the world and enlist to work with the local residents in rural primary schools and daycare centers.
Accommodation:
During the first three days in Delhi and Agra we stay in a hotel to get accustomed to the country.
For the duration of our high school immersion in Jaipur, our students will live with the families of Indian students of the same high school who participate in the program. In the Himalayas, during the period of voluntary work, the whole group will live together with other foreign volunteers working in the same area in several projects organized by our Indian organization.
Leisure Activities and Excursions:
An extensive program of activities and excursions to places of historical interest like New and Old Delhi, Agra, Puskhar, Dharamshala and a trekking in the Himalayas are part of our extensive program, boosting cross cultural awareness and understanding.
If you would like more information about the High School Immersion Program in India, please contact us.