JUNIOR PROGRAMS IN SWITZERLAND
Collège du Léman Programs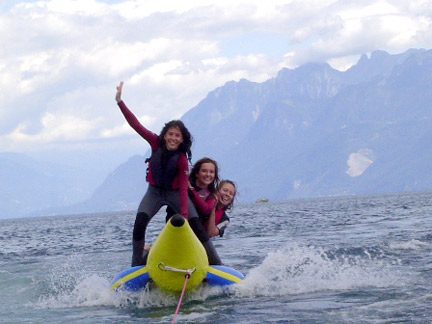 This summer program offers courses in French for students between the ages of eight to eighteen. Students follow a custom program designed not only to match their knowledge but also to challenge their motivation. Classes are held from Monday to Saturday from 9.00 a.m. to 12.15. The program includes multi-media session during which students will have the opportunity to master techniques using new technologies. Afternoon activities include a variety of sports with qualified instructors such as tennis, basketball, aerobics, football, volleyball, swimming, cycling, baseball, archery arc, etc.
Switzerland has its own treasures and this is why each week excursions are organized to discover the beauty of the country. Students will visit places of interest such as Interlaken, Lucerne, or even Zermat to see the Matterhorn. They will also visit the Olympic Museum in Lausanne, Omega in Bienne Museum and a famous chocolate factory. The school provides transportation by comfortable buses of its own fleet and with experienced drivers.
During the school year, the Collège du Léman offers four programs: the Swiss, French, British, and American studies plan. During the summer months, the students also have the possibility of obtaining credit or new courses in various subject areas such as mathematics, chemistry, biology and English literature. The Collège du Léman, is accredited by the ECIS (European Council of International Schools) and NEASC (New England Association of Schools and Colleges). This allows for credits to be transferred from one institution to another.
For information about adult programs in Switzerland to learn French, please contact us.
Brillantmont International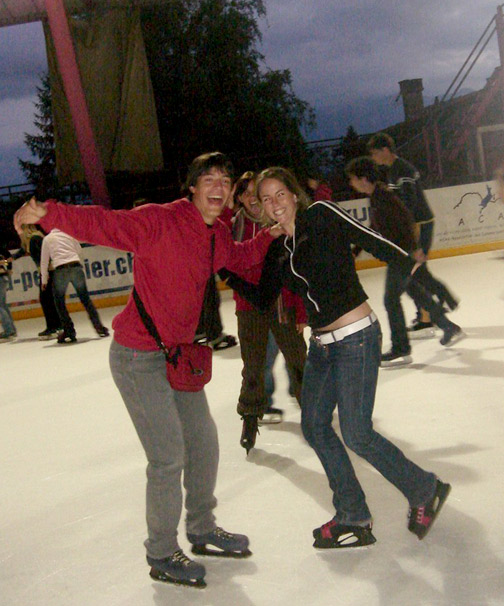 Brillamont is one of Europe's top reputable schools. It was founded in 1882 and it attracts every year students from all over the world to get ready to go to College. During the summer time, the school offers intensive French classes to international students, ages 12 to 17 years old.
The school is located in the center of Lausanne, by the Geneva Lake, in the heart of Europe. This location allows students to take advantage of the great natural resources of the Swiss Alps and the cultural offerings of Lausanne.
The curriculum includes intensive French as a foreign language in the morning, combined with cultural and sports activities in the afternoon. The program is complete with an active excursion calendar to different locations in the Lausanne region.
Accommodation is in Residential Halls allocated by age and sex. There are over 20 nationalities represented in the school during the summer time. This helps students improve their language skills at the same time they get to know other cultures and habits with new friends from all over the world.
If you would like to find out more about the French Language Program in Brillantmont International, please contact us.