JUNIOR PROGRAM IN GERMANY
Junior Program in Lindau: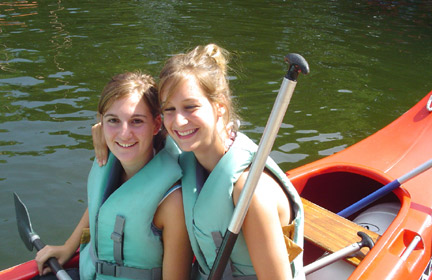 This three-four week program for students of elementary to advanced German takes place on the shore of Lake Constance, in beautiful Lindau, Germany. Students ages 13 to 16 years old from all over the world participate in small classes, speaking nothing but German from their first day on. The academic program is complemented by various recreational and athletic programs, as well as excursions to Munich and other cultural centers of Bavaria. Students live with host families and other students of different nationalities.
The goal of this course is to improve the speaking ability of the participants. Thus, the teaching of German grammar is kept to a minimum; grammatical forms are practiced with the help of everyday life situations. In addition to the teaching material, films, tapes, magazines and current technologies are available. The class topics are modern and geared towards the students' tastes and interests.
Summer Camp in Blossin: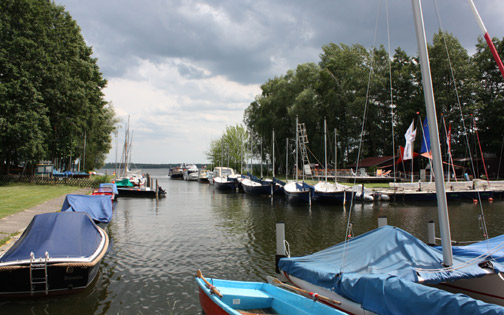 This program is designed for students 13 to17 years old who would like to participate in an intensive German immersion language course while enjoying water sports. This program is attended by both German and international students, providing a wonderful opportunity to improve German skills during the summer time.
American students take 20 lessons of 45 minutes a week with a maximum of 12 students per class and 3 levels: elementary, intermediate and advanced. In the afternoon, students choose two activities from a wide range of options (they can participate in sailing or catamaran, surfing, canoeing, cycling, climbing, basketball, volleyball and much more).
Every week there is a half day excursion and one full day in Berlin and Potsdam to emblematic locations.
Teen Program in Berlin: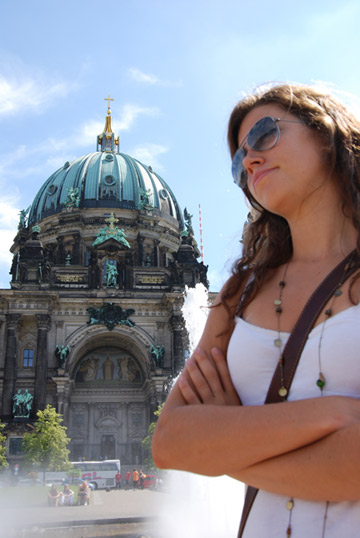 The Berlin Summer School for young adults is open to students ages 16 to 19, and is specifically designed for the young adult who has already studied some German. Besides the four hours of language classes, there are two daily activities such as guided tours to choose from in Berlin, some sports like swimming and rowing and socio-cultural groups. Students stay in dormitories at the school in rooms with different nationalities.
If you would like information about Adult Programs in Germany, please contact us.